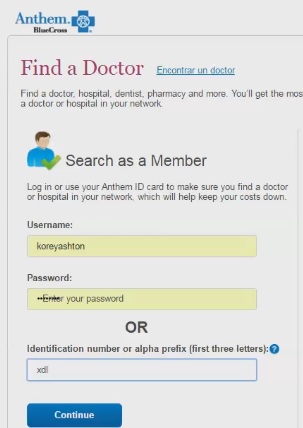 I have aarp meidcare complete by United Healthcare.
I was with UCLA in santa monica and my doctor is no longer in network.  I would like to stay with ucla.
***No problem, UCLA is on Blue Cross's list, see below.
Does anyone who lives in Torrance use Dr. Gloria S Kim
Find your Doctor Instructions – Video at right is for under 65, but the principles are the same.
UCLA's page on Insurance's accepted hasn't been updated to show Blue Cross…???
Using the provider finder above I do not find Dr. Gloria Sung Kim MD
Watch this page, I will double check with Blue Cross.
***Sorry, I checked with Blue Cross and Dr. Gloria Sung Kim in Torrance doesn't appear to be on the list.   I suggest you call Dr. Kim's Office and ask her what Medicare Advantage plans she takes.   You might also consider Medi-Gap that covers any MD that accepts Medicare.  Those few MD's that don't accept assignment, taking Medicare's payment as payment in full, must clearly tell you so.  Those fewer must have you sign an agreement.
Click here for our affliate link to enroll and get information on Blue Cross's website at no additional charge to you.
Here's screen shots – scroll down –  showing the UCLA is on the Medi Blue Plus (HMO) list.
| | |
| --- | --- |
| Dr. Gloria Sung Kim – UCLA Health | In and out of Network – under 65 – but the principles are the same |
| In and out of Network – under 65 – but the principles are the same | |