This is an
HISTORICAL
page – see the current Blue Cross MAPD PPO for  information
Los Angeles Times 10.2011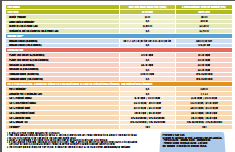 Blue Cross Anthem
Medicare Preferred Standard (PPO – LPPO)
Full Information & ONLINE Enrollment  
Email or call us 310.519.1335   
Anthem MediBlue Access (PPO)
– Orange – Contract H8552 020
Anthem MediBlue Access (PPO) Summary of Benefits – Orange
Anthem MediBlue Access (PPO) Evidence of Coverage – Orange
Anthem MediBlue Access (PPO) Application – Orange
Authorize a Face to Face Meeting – Scope of Appointment 2016

Click here for ALL Blue Cross Anthem Quotes
Broker # GFKGQSJSRZ 
WellPoint, Inc. Code of Conduct
Customer Service: 1-877-811-3107
Related Pages

Orange County Plan Highlights 2015 
Summary of Benefits   ♦  Evidence of Coverage  ♦ Silver Sneakers  ♦ Authorize a Face to Face Meeting ♦

Click here for ALL Blue Cross Anthem Quotes, ♦  Blue Shield , ♦ Medi-Gap, ♦ Plan F High Deductible (Page 27), ♦ Part D Rx, ♦  Almost ALL Companies…. but email or call 310.519.1335  to discuss…
Broker # GFKGQSJSRZ  ♦  ONLINE MAPD Provider Finder ♦  Rx Finder
  WellPoint, Inc. Code of Conduct
Uh oh!!!  Looks like a lot of these plans will be cancelled! ♦ Especially in Los Angeles County ♦  Sample Notification Letter   ♦  Email to another client – (name redacted) explaining options ♦ You have till 2.28.2015 to pick a new plan!  Coverage starts the 1st of the month after you enroll.
2014 Plan Information – for 2015 – use our Blue Cross Affiliate Website
Plan Highlights – 1 page matrix  Fresno ♦ Kern ♦ Los Angeles ♦  Madera ♦ Orange ♦ Riverside ♦ San Bernardino ♦ San Diego ♦  San Francisco ♦  Sonoma ♦  Tulare ♦ Ventura
Summary of Benefits Los Angeles 2014.  The latest most current 2014 information for ALL of California   is available from our Affiliate Blue Cross Website
Paper Enrollment Form  Evidence of Coverage
Report Fraud Waste or Abuse to Blue Cross
Some Anthem Medicare Advantage Plans are not being renewed.  Please read the letter that you will get from Anthem carefully and then fax or email to us for review.  an help you select a new plan with Anthem or another company.