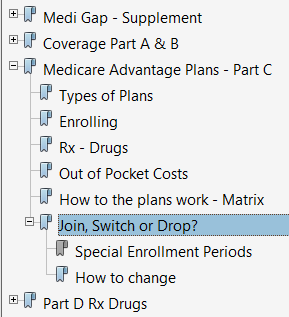 If you are
under 65 and have Medicare
due to a disability, SSDI, SSI? you can get Part D Rx, Medicare Advantage and Medi Gap plans, guaranteed issue, no medical questions asked, in California by enrolling when you are first eligible or in the case of Part D & Medicare Advantage, at Open Enrollment 10.15  to 12.7 each year.  Other states may differ, learn more CA Healthline 1.4.2016.
When you turn 65, that gives you an additional time to enroll in a Medicare Supplement plan at LOWER rates.
See Medicare and You # 10050 and each Insurance Companies Web Page (see menu above) for details, brochures, enrollment forms and rates.
Please call 310.519.1335 or email us, [email protected]   if you want more personalized attention.
To get immediate quotes, information and enroll ONLINE,
click here for Blue Cross and here for Blue Shield.
FAQ's, Resources & Links

Guaranteed Issue times & reasons for Medicare Supplements
Special Enrollment times for Medicare Advantage
See menu above for more.
InsuBuy International Medical Coverage – Instant Quotes & Enrollment