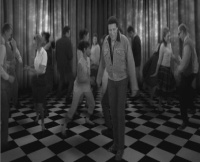 LIS – Low Income Subsidy?
What help can I receive if I can't afford all my Prescriptions?
Medicare  beneficiaries  can qualify for Extra Help with their  prescription drug plan costs.
The Low-Income Subsidy (LIS) program helps pay for a portion of Part D prescription drug plan costs, including Part D premiums, deductibles and copayments. Depending on your income and assets, you may qualify for the full subsidy or a partial subsidy. All beneficiaries who qualify for the LIS program are permitted to change Part D plans once a month at anytime during the year.  CA Health Care Advocates     The full Low-Income Subsidy (LIS) program covers the premium and deductible of benchmark plans. This means you do not pay a premium or deductible if you receive the full LIS benefit and enroll in a benchmark plan. You are, however, still responsible for copayments of $2.95-$7.40 for each covered prescription. CA Health Care Advocates
The Social Security LIS Extra Help is estimated to be worth about $4,000 per year. To  qualify for the Extra Help, a person must be receiving Medicare, have limited resources and income, and reside in one of the 50 States or the District of Columbia.
SSA.Gov Prescription Help
My Advocate Helps   Save money, engage with your community, and improve your health. Take advantage of the different programs in your area. My advocate makes it easy to find programs that fit your life.
My health plan doesn't work with My Advocate. Can you still help me?
Yes! You can still Sign Up to find money savings programs for which you may qualify.
Medicare & You 10050 Page 95
CA Health Advocates.org on LIS
4 Ways to Help Lower your Medicare Prescription Drug Costs # 11417
LA Times 8.10.2014 Tips to save $$$
2014 LIS Income & Resource Standards – Correction

Child Pages

 Historical Information


Low Income Assistance Chart
Click to enlarge

Save on Prescriptions

Viagra
Have your wife help

It's NOT work.

Sex on the Sabbath

A man wonders if having sex on the Sabbath is a sin because he is not sure if sex is work or play. So he goes to a priest and asks for his opinion on this question.

After consulting the bible, the priest says, " My son, after an exhaustive search, I am positive that sex is work and is therefore not permitted on Sundays.
"The man thinks: " What does a priest know about sex?"

So he goes to a minister, who after all is a married man and experienced in this matter.

He queries the minister and receives the same reply. Sex is work and therefore not for the Sabbath!

Not pleased with the reply, he seeks out the ultimate authority: a man of thousands of years tradition and knowledge. In other words, he goes to a rabbi. The Rabbi ponders the question, then states, "My son, sex is definitely play."

The man replies, "Rabbi, how can you be o sure when so many others tell me sex is work?"

The Rabbi softly speaks, "If sex were work, my wife would have the maid do it."  (Judy mandelbaum.com)