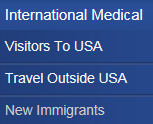 How can I get Medicare  if I don't qualify for FREE Part A Medicare?
If you buy Part A, you'll Part A premium pay up to $426 each month
Original Medicare Part A & B Eligibility
Aged Uninsured Individual
Those persons age 65 or over who are not insured but elect to purchase Part A coverage by filing an application at a social security office.  Because a monthly premium is required, this is called "Premium-Part A".  Learn More⇒ Medicare Buy In   In addition to the application and monthly premium requirements, an individual must be a U.S. resident and either a citizen, or an alien lawfully admitted for permanent residency who has resided in the U.S. continuously for at least 5 years as of the time the application is filed.  persons desiring Premium-Part A can only file for coverage during a prescribed enrollment period (see the discussion under Medicare Part B) and must also enroll or already be enrolled in Part B.  CMS.Gov
Watch out for penalties if you don't enroll when you are supposed to.
Premium-Part A ends if one of the following occurs:
A voluntary request;
Nonpayment of Part A premiums;
End of entitlement to Medicare part B; or
Death.
medicare.gov/cost/ Part B – Deductibles – Co-Pays
ONLINE Enrollment Instructions & Links
If you are lawfully present, over age 65, but not eligible for Medicare – You qualify for Obamacare!  Including Subsidies
Links & Resources
Medicare & You 150 pages Excellent Introduction
What about qualifying on my spouses work history?
Medicare Part A Hospital & B Doctor Visits Eligibility & Premium Calculator
Penalty for not enrolling when eligible for Part A when you have to pay premium
Child & Sibling Pages in Enrollment Dates » How to sign up for Medicare? Section