just like HMO's as that's basically what they are.
Medicare Part A Hospital, B Doctor Visits and Medi Gap plans allow you to go to ANY MD or Facility which accepts Medicare.
In this section we are showing what the
Medical Group or Hospital
shows as
accepted Health Plans,
as opposed to checking each Insurance Companies provider list. It's still important to do that to double check.
See our webpage on our Individual site about providers Provider – Doctor & Hospital Finder
21 Medicare Health Plans warned to fix provider directory errors
Federal officials this month warned 21 Medicare Advantage insurers with high rates of errors in their online network directories that they could face heavy fines or have to stop enrolling people if the problems are not fixed by Feb. 6.
Among the plans that were cited are Blue Cross Blue Shield of Michigan, Highmark of Pennsylvania, SCAN Health Plan of California as well as some regional plans owned by national carriers such as UnitedHealthcare and Humana. CA Healthline.org 1.18.2017
See menu above for the provider directories of the plans we are appointed for.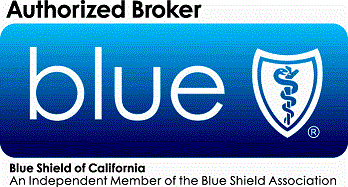 Authorized Blue Cross Anthem Agent –
Blue Cross pays us, no charge to you  *  Instant Enrollment
Video to explain how the Medicare MD Search works
Medicare and You 2019 #10050 - Everything you want to know * See their section on closing the donut hole