How can I get Medicare  if I don't qualify for FREE Part A Medicare?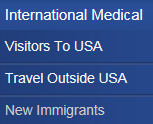 If you buy Part A, you'll Part A premium pay up to $426 each month
Original Medicare Part A & B Eligibility
Aged Uninsured Individual
Those persons age 65 or over who are not insured but elect to purchase Part A coverage by filing an application at a social security office.  Because a monthly premium is required, this is called "Premium-Part A".
Learn More⇒
Watch out for penalties if you don't enroll when you are supposed to.
Premium-Part A ends if one of the following occurs:
A voluntary request;
Nonpayment of Part A premiums;
End of entitlement to Medicare part B; or
Death.
medicare.gov/cost/ Part B – Deductibles – Co-Pays
ONLINE Enrollment Instructions & Links
If you are lawfully present, over age 65, but not eligible for Medicare – You qualify for Obamacare!  Including Subsidies
Links & Resources
Medicare & You 150 pages Excellent Introduction
What about qualifying on my spouses work history?
Medicare Part A Hospital & B Doctor Visits Eligibility & Premium Calculator
Penalty for not enrolling when eligible for Part A when you have to pay premium
Child & Sibling Pages in Enrollment Dates » How to sign up for Medicare? Section